12/5 The Moth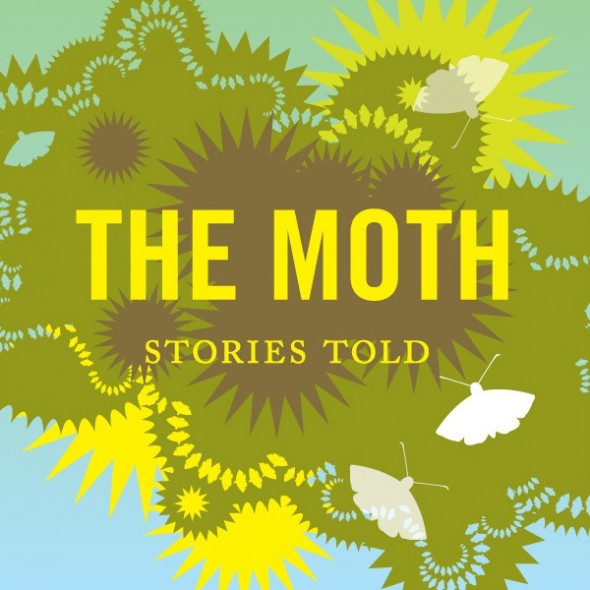 The Moth Story SLAM
World renowned storytelling event & top arts podcast!  www.TheMoth.org for tickets & info. No tickets via Brown Paper or Abbey. 7pm doors, 8pm show, all ages, bar w/ ID, some seating available.  Note that Premium tickets let you get in early and skip the big line but do not guarantee a seat if you're not there at 6:45.
Tickets usually go onsale through The Moth system about 1 week before the show but we can't guarantee when. Sign up on their email list to get notifications (they usually sell out within a few hours).
Usually 10-30 spots are available at the door ($8 cash only) and we now have a waiting list (sign up at 6:30pm, entrance based on space available at 8pm only).
We serve local Hilliards beer & Washington wine. You're welcome to bring in dinner while you wait for the show to start but we ask that you not eat during the event due to the quiet nature of storytelling (and no smelly food like Paseo please).
This week's theme: Home
12/7 CATHEDRALS 6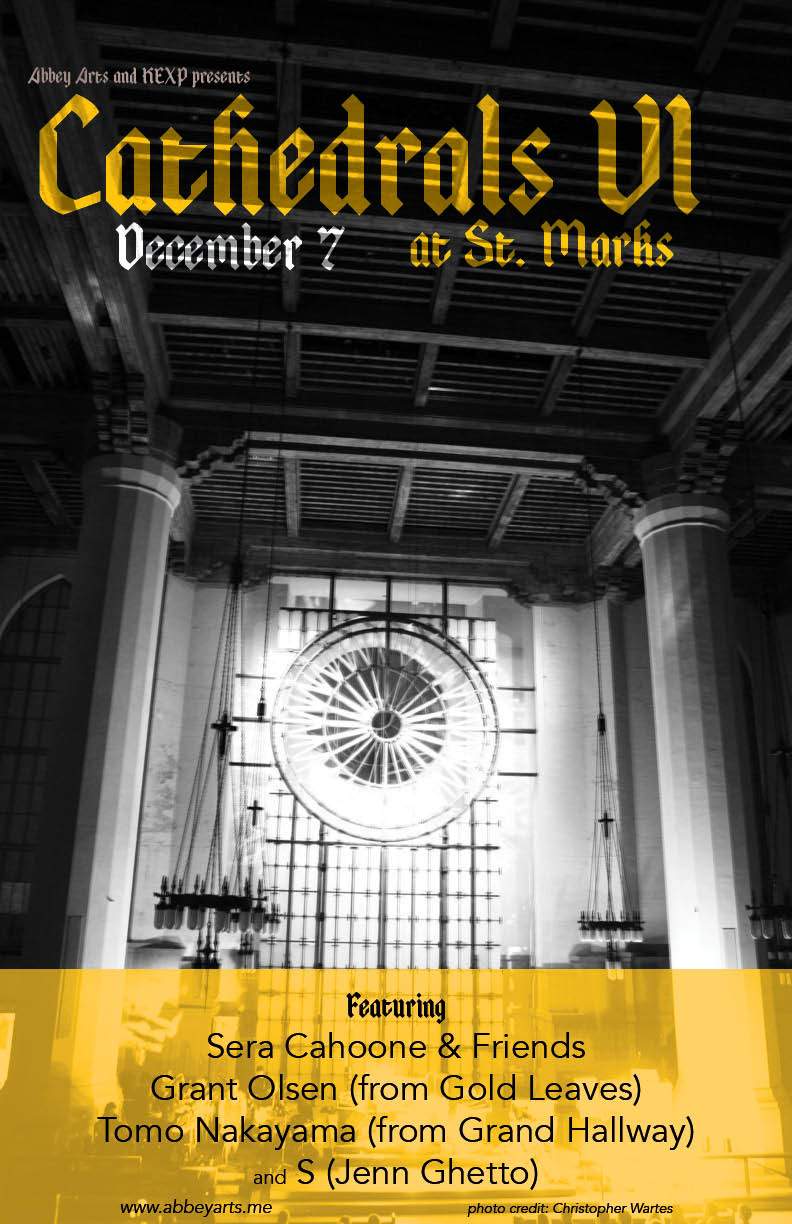 Abbey Arts & KEXP present 'CATHEDRALS 6′ @ St Mark's:
Sera Cahoone & Friends, with Grant Olsen (from Gold Leaves), Tomo Nakayama (from Grand Hallway), and S (Jenn Ghetto).
Open seating & BYO floor cushions
7pm doors, 8pm show

12/13 The Gundersen Family
*SOLD OUT*  Noah Gundersen feat. Le Wrens, 7pm doors, 8pm show, all ages, mostly seated.
12/16 Jamestown Revival
Jamestown Revival. With guests Jesse Morrow, Sarah Gerritsen
7pm doors, 7:30pm show. All ages. Mostly seated.
12/20 Crisis Clinic Benefit
Be Love(d): A benefit for Crisis Clinic
Led To Sea, Cahalen Morrison, many poets, and more!  RSVP here
Hosted by Laura Wachs